About the VOYAGERS Climate-Tech Fund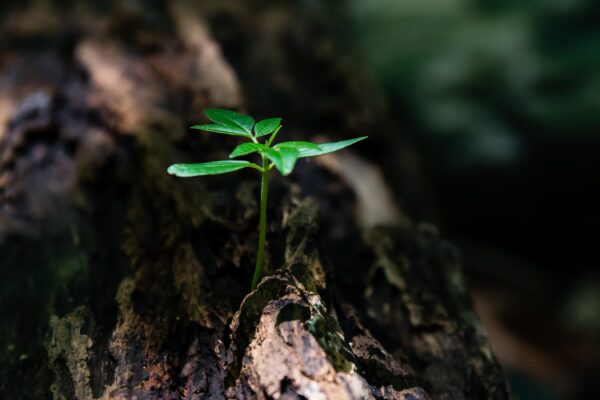 At VOYAGERS we've focused most of our energies recently on building our climate-tech and health-tech communities. The climate-tech group has people working on everything from nuclear fusion to plant-based meats; in September 2021 we took 50 of them to Portugal's wine country for a weekend adventure. The same month we took 50 of our health-tech group for a hiking adventure along Spain's Camino Santiago de Compostela.
One happy experiment has led to another. In 2020 we built a small fund to enable our health-tech group to invest in each others' startups – as part of the VOYAGERS ethos of "let's help each other out". That's been a rip-roaring success: we made the fund's first investment in mental-health startup Cerebral at a $10m cap. Cerebral subsequently raised at a $4.8 billion valuation – multiplying our initial investment more than 240 times. Our portfolio has a number of other companies that have raised at a higher valuation.
So we're replicating the model for our climate-tech community, and recently closed a $10m community-based fund to back 60 early-stage climate-tech startups recommended by our network.
The VOYAGERS Climate-Tech Fund typically invests $100k as the first cheque, pre-Seed and Seed ideally, any geography and borrowing from Breakthrough Energy's five areas of interest —
1: How we make things (manufacturing creates 31% of global greenhouse-gas emissions). New materials, cleaner production processes, waste minimisation, carbon capture and storage.
2: How we plug in (electricity contributes 27%). Generation, storage and distribution of low-carbon alternatives to fossil fuels.
3: How we grow things (agriculture is 19%). Meeting growing food demand yet boosting soil management & crop resilience, cutting fertiliser use, and developing non-animal food sources.
4: How we get around (transportation contributes 16%). Low-carbon fuels, green transport, infrastructure.
5: How we live (construction & buildings use contributes 7%). Greener construction processes, energy efficiency, cleaner industrial processes.
We'll also back companies that more generally help businesses and consumers to measure and cut emissions. We're opportunist and care more about backing great founders than having a balance of sectors or geographies.
We are currently backing 2 to 3 companies a month, and we manage the fund on AngelList. Our pitch to the founders is that for an angel-size cheque they get 246 motivated, helpful and well-connected people in the place of that angel…
Longer version: We started VOYAGERS with the aim of building peer support among people working on impact-led missions. So far that's involved building trust and friendships through weekend trips and meetups, online workshops and confidential peer-mentoring sessions. VOYAGERS have founded companies together, mentored and funded each other, helped each other recruit senior talent. The VOYAGERS Climate-Tech Fund is the next logical step –allowing anyone in the VOYAGERS Climate-Tech community to back a portfolio of selected startups in the community. The fund will target 60 vetted early-stage companies in our climate-tech network or recommended by members of our community. It's our conviction that mission-driven entrepreneurs, backed by science, will address climate-related challenges in meaningful ways – while also delivering outstanding financial returns.
How we got here
The VOYAGERS Climate-Tech community is a diverse, international network of ~800 people working in climate-tech as founders and investors, research scientists and activists, board executives and aligned public figures. It's become a safe and curated meeting place, filtered for "givers, not takers", and growing by recommendation. We run online workshops and confidential monthly peer-support groups of 8 people that we call Cabins. We have local meet-up groups in Berlin, Tel Aviv, London, Lisbon, Paris, New York and beyond. We've taken a group of climate-tech VOYAGERS to northern Portugal's Douro valley for a not-for-profit weekend adventure (the photos give an indication of how we optimise for shared experiences, storytelling, outdoor activities and other ways to build fast friendships). You can read more about our mission here. We also have a Health-Tech group, again around 500 people.
Who is behind VOYAGERS?
I'm David Rowan, based in London but with networks in many cities. As founding editor-in-chief of WIRED UK for nine years, I often brought together people working on impact-led challenges. As I programmed WIRED's many conferences, I became obsessed with the power of thoughtful convening: connecting people in ways that optimise for open conversation, mutual favours and trust-building. What began as dinner salons became 50-person weekend adventures in destinations from Japan to Iceland. I saw how friendships born in relaxed environments could lead to extraordinary collaborations.
At the same time, amid book-writing and plenty of public speaking, I began making personal early-stage tech investments. I've now made 94, of which 8 have become billion-dollar "unicorns" (Grammarly, Cerebral, Maven Clinic, Improbable, Commure, Rebellion Defense, Kitopi and, with an impending IPO, Onfido).
In September 2020, as the VOYAGERS Health-Tech group became super collaborative during lockdowns, as an experiment we launched a small health-tech themed fund, to let members invest in each others' startups. That experiment has proved more successful than we'd imagined. Which is why we're now doubling down on climate-tech.
Amazing results from the first VOYAGERS fund
In September 2020, we raised a small fund from 72 people in the VOYAGERS Health-Tech network to back startups recommended by the group. I made the fund's first investment in a San Francisco mental-health startup called Cerebral, at a $10m capped valuation. In late 2021, Cerebral announced new funding at a $4.8bn valuation.
An earlier Cerebral fundraise in June 2021 gave our fund an extraordinary IRR (internal rate of return) of 6,120%. Yet Cerebral isn't the fund's only early success story: BaseImmune, a vaccine-tech company we backed at pre-seed, raised recently at more than 6X the valuation at which we came in. Other portfolio companies are waiting to announce their own valuation rises since we invested.
The VOYAGERS Climate-Tech Fund
We're following the same playbook in building our climate-tech fund. Deal flow comes via the community; we then rely on experts in the community for due diligence and then the wider community to support the startups we back. We've made nine investments on behalf of the fund: our first investment was in Normative, a Sweden-based carbon accounting engine, alongside top VC funds such as 2150, Lowercarbon Capital, SYSTEMIQ and byFounders. Our second was in Epoch BioDesign, a UK protein-engineering company that transforms plastic into valuable side products.
We're running the fund on AngelList, which runs the entire back office and takes care of legal obligations, compliance, investor onboarding, tax accounting, regulatory oversight and wiring our investments. AngelList has created and runs a US company on the fund's behalf, with a Silicon Valley Bank account, that will securely hold investors' deposits and wire money; we will invest in the best talent we find that's targeting significant climate-related problems, whatever the geography. The fund closed in late 2022 at $10m. The fund manager David Rowan is personally committing 5% of the total fund, so has significant skin in the game.
The management fee will cover all running costs of the fund, including set-up costs and AngelList fees; we also intend to use the management fee to help us cover the costs of a community manager, to strengthen the VOYAGERS network more generally. We have not set a minimum investment amount for investors inside the VOYAGERS community, in order to make involvement in the fund as inclusive as possible. 
Here's to making an impact, deepening the group's connections, and together backing some more future unicorns…