Italian Palazzo Health-Tech Adventure
On July 7 to 10 2022, VOYAGERS will take 50 people working in health-tech on an Italian Palazzo Adventure. Based in a historic palace in Petritoli, Le Marche, we will spend three intense days truffle-hunting, mountain-biking, snow hiking, pasta-making, wine-sampling, clock-tower climbing, Werewolf-playing, speakeasy-embracing, town-square dancing, opera-house performing, storytelling and generally building a warm friendship group.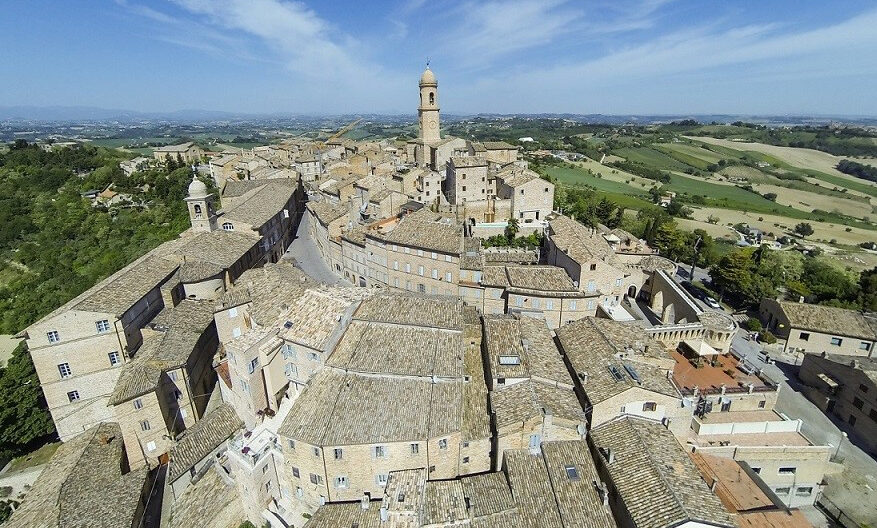 WHO WILL YOU TRAVEL WITH?
This is an adventure open to people working in health-tech — as startup founders, advisers, investors, regulators, researchers or senior executives. Participants in our 2021 health-tech adventure attended from 19 countries, from Argentina to Israel. They included founders, venture investors, research scientists, board members and clinicians, from companies ranging from Google DeepMind to AstraZeneca.
We took 50 VOYAGERS to the Palazzo for an adventure in 2019. Afterwards, participants gave the adventure an average rating of 9.3 out of 10. You can read some feedback here. Some examples:
"It truly felt like I found my tribe and that I could just be myself and let down my guard. I realised that these incredibly interesting/accomplished/motivated/smart people had many of the same insecurities/vulnerabilities as me and that they were open about it all." —SI, US

"The pace was incredible; the shift from one mini-adventure to another. There were real and different opportunities to meet new people. The people were from a variety of backgrounds/cultures/areas of expertise. The last hike, with those tremendous sea-views, was spectacular. I made what I think are rich and lasting friendships." — SH, UK

"It felt like everyone was up to something interesting in the world and was there to have meaningful conversations and to give. l loved the feeling of getting 'real' experiences that were well curated and done with heart." — MW, ISRAEL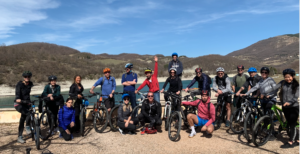 WHAT WILL THE PROGRAMME LOOK LIKE?
Our formal schedule begins on Thursday afternoon, with welcoming drinks and canapés at the palazzo's outside pool. We then break into groups for a village bar hop and wine-tasting, before returning to the palazzo for a gastronomic tasting buffet in the dining hall. After dinner, the palazzo speakeasy is open and the late-night games sessions begin.
Friday begins with early-morning runs and yoga, and then after breakfast in the palazzo we will experience a full-group hike with a storytelling difference. Your choice of Friday activities includes truffle-hunting, artisan butchery, pizza classes, and pottery lessons. In the evening, we plan to take over the village's own opera house for our own entertainment.
Saturday is for mountain adventuring through a range of challenging sports activities – high in the beautiful, mystical Sibillini Mountains of the Apennines. On Saturday night we take over a historic winery for a series of wine tastings and a candle-lit dinner. As the most Roman moment of the week, we are encouraged to dress the part. And our final day, Sunday, includes a stunning hike up Monte Conero before our farewell lunch on the coast.

Amazing four days of my life. Bringing home a container of new ideas, deep and meaningful conversations, and most importantly new friends from all over the world.

WHAT'S INCLUDED
We will take care of you from the moment you arrive in our palazzo in Le Marche, until the moment we close our farewell Sunday lunch. Your place will include:
Three nights' accommodation in Palazzo Mannocchi

All meals taken as a group between the afternoons of July 7 and 10, including all breakfasts, lunches and dinners, welcome cocktails and opening dinner, wine tastings, Saturday party, farewell group lunch

All drinks, alcoholic and non-alcoholic, taken with the group

The full schedule of group activities, including sporting and cultural activities, gastronomic experiences, and local cooking lessons

All transport for the duration of the scheduled adventure (not including airport transfers)

The VOYAGERS gift pack (save some luggage space)

The services of the VOYAGERS production team on site

Advance curation by the VOYAGERS team, including two extended site visits

A few extra surprises we will announce nearer the event.
Accommodation: You can read more about the palazzo's elegant and comfortable accommodation and facilities here. It is a very special, characterful retreat full of curiosities but, being a historic palace, en-suite bathrooms are rare (though there are still plenty of bathrooms to go round). So please bring an open attitude to sharing. All participants will be allocated their own bedroom unless otherwise reqeuested (eg by couples and friends who choose to share accommodation). We have private use of the entire palazzo and its surrounds from Thursday to Sunday.
Airport transport: Low-cost airlines fly to nearby airports. The palazzo is located 90km from Marche (Ancona) Airport (around an hour's drive away), 110km from Abruzzo International Airport (around 90 minutes' drive), 150km from Perugia Airport (around 1h 50 minutes' drive), and 285km from Rome International Airport (around three hours – but it's a spectacular drive on good roads). We are happy to connect you to suppliers who can organise airport transfers. Once we have everyone's travel details, we will created a shared doc to enable ride shares among the group.

CANCELLATION POLICY
We will collect a €200 deposit to hold your place. You can cancel your place, for any reason with no questions asked, for a full refund until May 26 2022. Our refund policy is as follows:
If our hotels cancel our booking because of Coronavirus restrictions, or if Italy formally bans international travel from the country where you live before June 15 2022, a full refund will be paid.
If the adventure goes ahead as planned, but you are not able to participate:
UNTIL MAY 26, 2022 (Midnight GMT): All fees paid are refundable in full, NO questions asked.
UNTIL JUNE 15, 2022 (Midnight GMT): You will receive a refund of all fees paid, minus a 50% cancellation fee.
AFTER JUNE 15, 2022 (Midnight GMT): No refund will be payable to you. You will however be given a €250 non-transferable and personal credit towards a future VOYAGERS event or adventure valid for 12 months from the date of cancellation.
Please note: We are limited to just 50 places, and are likely to be oversubscribed. We will curate the group to ensure a diverse mix of lovely people. We welcome partners who engage with the group as active participants.